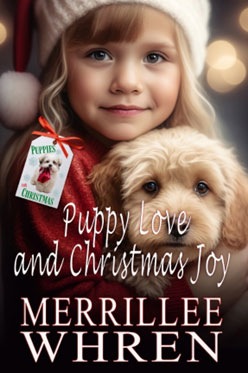 Available Now
Puppy Love and Christmas Joy
When Ella Hayden moves to Hallburg, Maryland, with her six-year-old daughter, Joy, Ella hopes to find a new job. She is excited to be in her cousin's wedding and move into her apartment. But she doesn't expect an encounter with her cousin's old two-timing boyfriend, Tony Zanetti, or the job offer in his family's restaurant.
Tony's life has taken a turn for the worse with the loss of his finance job and his fiancée. He wants to help his mom make the family restaurant a viable operation, but he doesn't want this gig long term. When Ella asks him to adopt a cute puppy in hopes that Joy will eventually love it, he agrees—in his efforts to be a better person.
As Tony and Ella interact, he fears falling for another woman too fast, and Ella is leery of his track record with women. Will Joy be able to bring Tony and her mom together with the help of a cute pup?
Read More